Home
•
Project Portfolio
•
Contact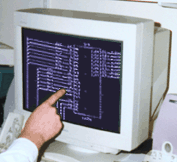 Founded by Mark Jensen in 1986, Intelligent Control Devices specializes in the application of microcontrollers and Digital Signal Processors to motion control, lighting and power control problems. We have extensive experience with all phases of product development from concept to completed product including production and user documentation.
If you are a manufacturer interested in taking advantage of our consulting services, please feel free to browse our Project Portfolio.
Click here for our Contact page.
Home • Project Portfolio • Contact