Home
•
Project Portfolio
•
Contact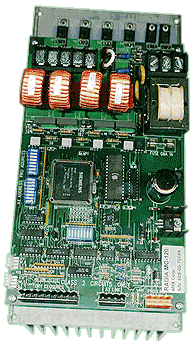 The AMX Radia is a stand-alone dimmer and controller which connects directly to the AMX AXlink system. It has local memory of presets, curves, load types, etc. and generates its own fades under AXlink command. The Radia integrates both low voltage control and up to 6, 15-amp dimmer channels on a single PCB.
ICD designed the hardware and printed circuit board, and developed all of the operating software for the Radia.
ICD does not manufacture or support the Radia, which is a product of AMX Corporation. Please contact them directly for more information or help regarding their product line. Thank you.

AMX Corporation
Email and Telephone: Click here to select your geographical region.
Website: http://www.amxcorp.com/
Home • Project Portfolio • Contact