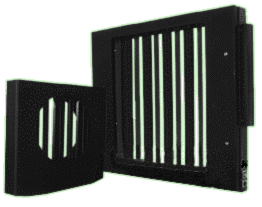 Photo: Xenotech/Strong
Based on the same motion control technology as the Automated Britelights, the stand alone Scroller and Scroller-Douser units are available to fit a range of arc fixtures from 10" to 30" optical aperture.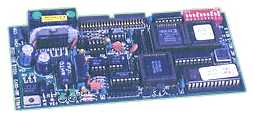 Photo: © 1999 Mark Jensen
ICD specified and designed the motion control hardware and software, as well as specifying the motor/encoder systems and mechanical drive requirements for the Scroller Douser units.
ICD does not manufacture or support the Weatherman Scroller and ScrollerDouser, which were products of Xenotech. Xenotech has since changed hands a couple times, and is currently owned by Arc Light Efx. Please contact them directly for more information or help regarding the Xenotech product lines. Thank you.



Arc Light Efx


Telephone: (818) 394-6330


Email: Click here for their email form.
Website: http://www.arclightefx.com/