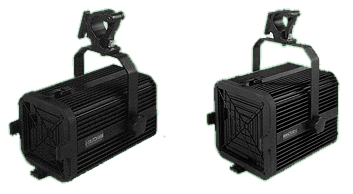 The Nocturn 400 and 600 watt UV floodlights are HMI type fixtures designed to illuminate fluorescent pigments for spectacular effects. They are weather sealed, and may be used out of doors. The lamp may be controlled locally from a membrane keypad, or remotely via DMX-512. In addition, an LED lamp hour meter is provided.
ICD designed the electronic hardware, printed circuit board and microcontroller software for the DMX interface/lamp timer of the Nocturn floodlights.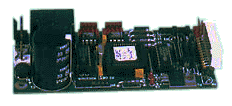 ICD does not manufacture or support the Nocturn Ultraviolet Floodlights, which were products of Nocturn. Nocturn was subsequently sold to Xenotech which has itself since changed hands a couple times. It is our understanding that all the Nocturn products were sunsetted at some point. Therefore, although Xenotech is currently owned by Arc Light Efx, they did not inherit and do not carry or support any Nocturn products.