Home
•
Project Portfolio
•
Contact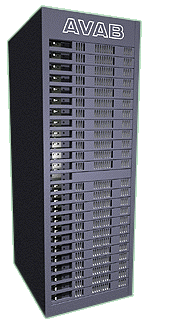 The Modulus is an "absolute RMS output" dimmer, which will supply a constant RMS voltage to the ouput load regardless of input voltage waveform distortion. It samples the incoming AC waveforms (on each of the three phases) at 22KHz, and computes the correct firing angle based on the RMS input voltage. Corrections take place on the following half cycle. Control is via a local LCD operator interface, two isolated DMX-512 links, and Ethernet.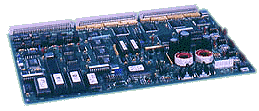 ICD designed the hardware and printed circuit boards, and developed the user interface and communications software for the Modulus.
ICD does not manufacture or support the Modulus, which is a product of AVAB America. Please contact them directly for more information or help regarding their product line. Thank you.
AVAB America, Inc.
Telephone: (707) 778-8990
Website: http://www.avab.com/
Home • Project Portfolio • Contact